What is Banxso?
Banxso is one of the well-known trading platforms based out of South Africa, and it offers multiple tradable assets such as forex, indices, shares, commodities, and cryptocurrencies. There are two trading platforms – MetaTrader 5 and Mobile platform –displaying commitment to all kinds of traders so that they can reap the maximum benefits from the services offered at Banxso. The platform is regulated and licensed, making it one of the most dependable and consistent trading platforms. The main objective is to make every trader's trading experience fast, accurate, and enjoyable while ensuring the trade balances are kept safe and segregated.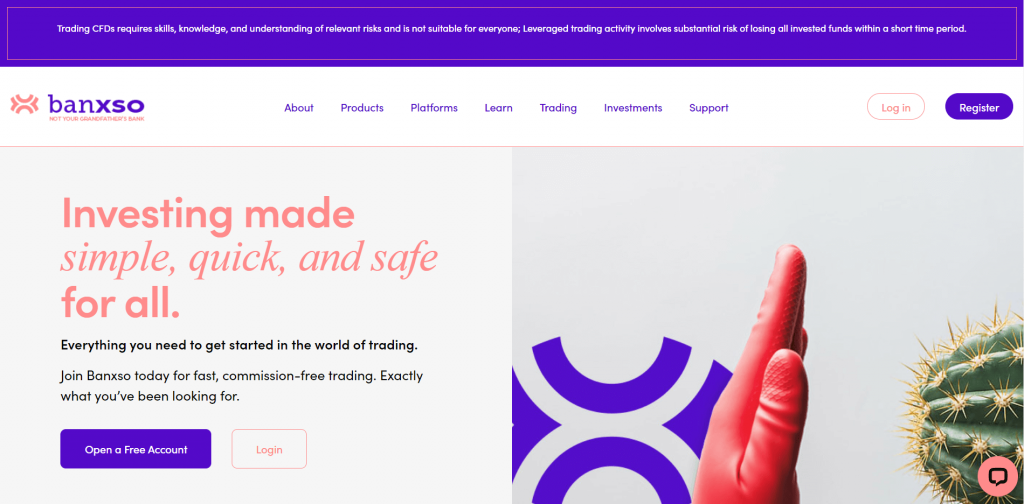 Features of Banxso
Banxso functions under a giant umbrella of regulations, abiding by European and international guidelines to safeguard the best interests of its clients. There is a basket full of trading features at Banxso, some of which have been mentioned below:
Personal analyst: Banxso provides personal analysts for trading so that their trading experience is entirely tailored to their goals and personality.
Posts latest market news: Registered traders at Banxso can get the most updated articles and news to always be aware of what is happening in the trading or financial world.
Technical analysis: Real-time analysis is also offered at Banxso with state-of-the-art trading tools that give full control to the traders over their investments.
AI technology: Exclusive AI-based trading and complex algorithms offer an edge to the entire trading experience and keep Banxso traders ahead in the competition.
Simplified investment: Many platforms tend to complicate trading with several steps, but Banxso ensures that the trading experience is as intuitive and simple as possible. This allows traders to make informed and careful investment decisions without any distraction.
Live Chat: Traders at Banxso can directly connect with the customer support team through their live chat feature, which is available 24 hours, 5 days a week. 
Is Banxso a regulated broker?
With the demand for trading and investment platforms, more and more firms offer easy trading options. While this provides a plethora of trading platforms in the market with advanced trading tools and instruments, the traders often become confused when it comes to choosing the safest and the most reliable platform.
Banxso, as a brand, is regulated, authorized, and licensed in several jurisdictions. It is regulated by the leading South African FSCA (Financial Sector Conduct Authority), and all trades outside of the EU (European Union) apart from the trades of the following countries will be deemed as unauthorized – Australia, India, Iran, Cuba, Cambodia, New Zealand, Israel, Iran, Ghana, Canada, Nigeria, Mongolia, North Korea, Syria, Yemen, Pakistan, Philippines, Panama, the United States, and the United Kingdom.
Pros and Cons of Banxso
| | |
| --- | --- |
| Pros | Cons |
| Licensed and regulated by FSCA | Limited cryptocurrency options |
| Offers demo account | It does not have a wide coverage |
| Competitive commission rates |   |
| Supports MetaTrader 5 trading platform |   |
Is it safe to trade with Banxso?
Banxso prioritizes safety since trust and success come with safety and reliability. The safety measures undertaken by the trading platform are as follows –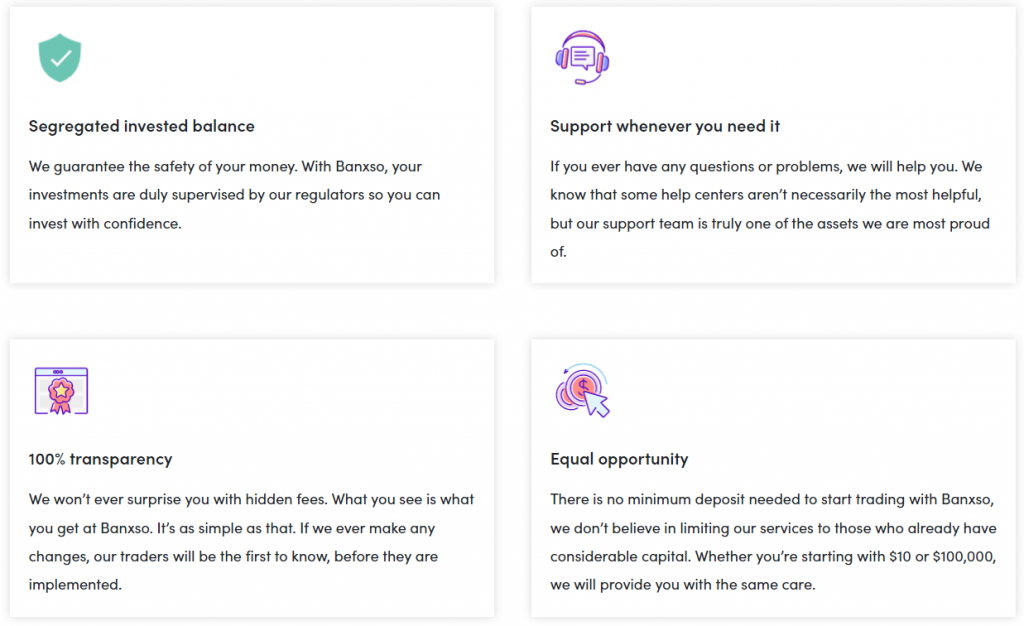 Segregated funds: Banxso guarantees the safety of its client's funds. All investments are duly monitored and supervised by the regulators so that traders can invest or trade with confidence.
24*7 customer support: The customer support team is ever-ready to find solutions and answer questions on all seven days. Not all help centers are necessarily helpful, but Banxso customer support is truly one of the most significant assets it has to offer. The live chat option of the platform is available for 5 working days only.
100% transparent platform: The platform promises to keep everything transparent to avoid surprises and shocks. There are no hidden fees and what one sees at Banxso is what one gets! The fee structure is transparent, but in case of any changes in the fee structure, the platform ensures that the traders are the first to know about it, even before the changes are implemented.
Equal opportunity: Every trader, be it a beginner or a seasoned trader, can safely operate at Banxso. The platform believes in promoting a safe and egalitarian trading environment, giving everyone a chance to experiment with the platform without any deposit limit.
Assets offered for trading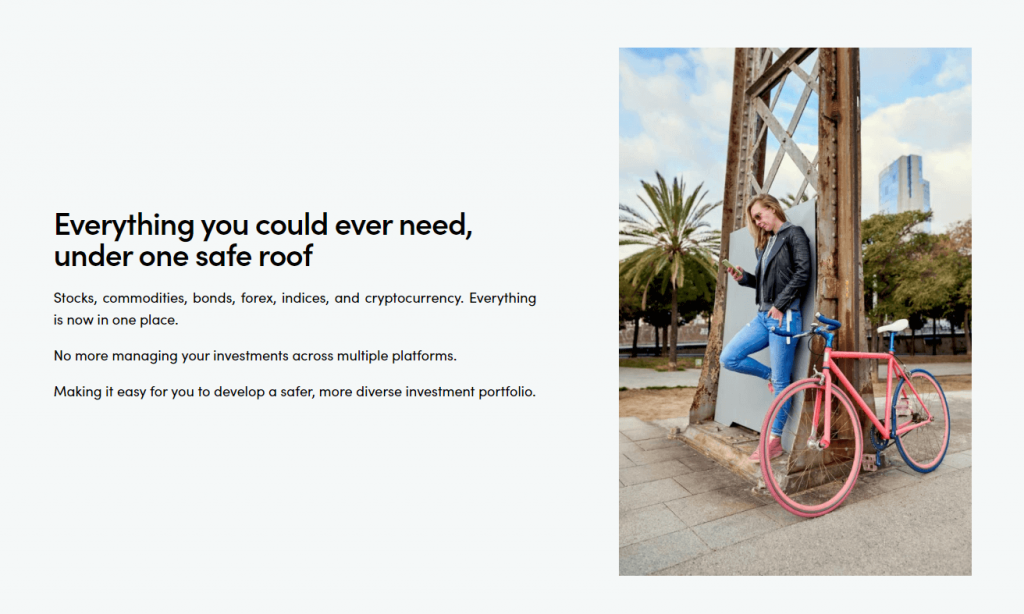 Traders at Banxso can trade the following:
Forex
Banxso's Forex options trading allows traders to make predictions, but the traders need to pay a nominal fee to buy the opportunity to purchase currency pairs at the platform. Forex trading is advantageous because of its low entry point, liquid, and flexible conditions.
A low entry point implies that traders can enter the forex market with any investment, but checking potential returns on low investments is essential. Secondly, all the major fiat currencies traded at Banxso are highly liquid, which means all trades are executed instantly with lower risks of experiencing sudden volatility and smaller spreads. Lastly, being extremely flexible, trading at Banxso can be done 24 hours, 5 days a week with one of the most effective and responsive customer support teams.
Stocks
Banxso is the future of stocks trading, and it is one of their favorite asset options for investments and trading. Traders can get fresh trade market news, specially hand-picked by Banxso X experts. Trading strategies, tools, and algorithms allow traders to analyze and predict the market and future changes. Effective education and resources are extremely helpful since they are kept simple, quick to implement, and easy to understand, but they are incredibly powerful.
Indices
Trading indices work in the same way as forex and stocks. Since they are the asset's weighted average, they need quite a distanced market view. For this reason, indices trading is recommended to traders who wish to take a wide view of everything and pay attention to global trends and news. Nevertheless, one can also see the short-term indices' trading returns.
It is important to note that indices trading can seem to be very profitable, but it can be tricky. So, Banxso provides insights, wisdom, and information to help trade indices with utmost confidence.
Commodities
Even in the Barter system, commodities were the 1st tradable assets, and it has still not lost their position in the investment world. Hence, Banxso has included commodity trading into their platform. The platform has also added trading tools, systems, educational resources, and materials to prepare the traders while trading commodities at Banxso. Commodities include energy such as natural gas, crude oil, electricity, wind power, and gasoline; soft commodities include agricultural goods such as soybean, corn, wheat, sugar, cocoa, coffee, rice, and many more; precious metals include gold, silver, copper, and platinum that grow in prices even in unstable times.
Cryptocurrency
The way cryptocurrencies have gained tremendous momentum in recent years, it is difficult for anybody to ignore the growing use of cryptocurrencies on different platforms. Banxso has also made it an official tradable asset since cryptocurrencies have the potential to increase their value multiple times and attract more traders to the platform. If the trader lacks the tools and knowledge to trade cryptocurrency, he must refrain from trading crypto.
If the portfolio is diverse, traders have the chance to capitalize on the crypto and trading industry while it is still in the infant stage. For many traders, crypto volatility can be quite intimidating. The platform encourages all traders to take necessary precautions before investing their funds into this asset to make it simpler and tradable.
Order types
Banxso offers an array of advanced features and order types that traders can access through desktop and mobile platforms. Banxso provides support for the order types mentioned below for trading forex, indices, commodities, stocks, and cryptocurrencies. The order types are –
Stop-loss order
A stop-loss order is placed to purchase or sell a particular stock only when it reaches a specified price. The stop-loss order is used to limit an investor's loss on the security positions. For instance, setting a stop-loss order for 10 percent below the value at which a trader buys the stock will limit the loss to 10 percent.
Market order
A market order involves buying or selling stocks at the existing best available price. This order type ensures the execution of trade but does not assure a particular price. A market order is optimal only when the main objective is to execute instant trades.
Limit order
A limit order involves buying or selling of stocks with a limitation on the minimum or maximum price to be received or paid, known as the limit price. If a limit order is placed, it is placed at a particular limit price, but there is no guarantee that the trade will be executed.
Demo Account
A demo account is quite common in forex trading platforms where the traders are allowed to experiment with the platform and its features before actually setting up a real trade account. Banxso offers a demo account for free, but the trader needs to enter his name, email address, and a strong password to access the demo account. Once this is complete, the user must choose the asset they want to trade. In the Banxso demo account, the trader uses the platform's MetaTrader 5 trading platform. The demo account helps in familiarizing themselves with the features and functions of Banxso with virtual money without losing any funds.
Account Types
Banxso offers a free demo account and a live account, which can be used without any minimum deposit. As discussed before, the demo account allows a prospective trader to experiment with the trading platform. The main aim of providing this is to coach the traders about trading practices and strategies for making different trades in the real and exchange markets. The live account, on the other hand, requires more information about the traders, be it personal or financial. To create a live account, the trader must enter personal details, including name, email ID, a strong password, account currency, country, date of birth, and citizenship. It is a mandatory step to provide personal details since the platform needs to abide by the rules and regulations of the FSCA regulatory body and also to protect the funds and trades of its clients.
Account opening process
The Banxso account opening process is quite simple, and anyone can register themselves at the platform. The process does not require unnecessary steps –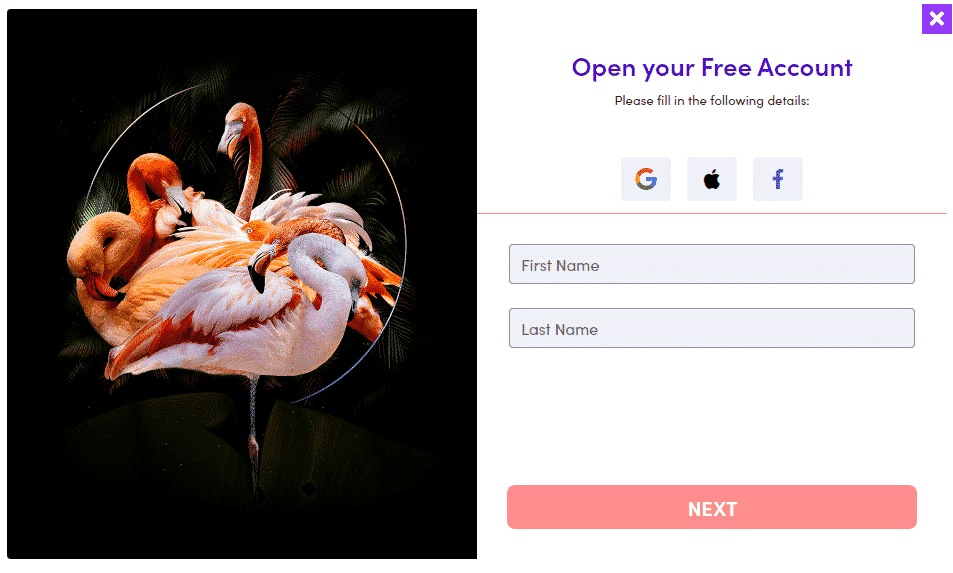 Go to the Banxso official website and select the Register tab. 
Enter the necessary personal information in the spaces provided along with the name, address, and date of birth, and enter the Next tab to start trading. 
The account opening process does not take more than five minutes, and since there is no verification required, the process becomes even faster, and the traders can start trading instantly, unlike other trading platforms. 
Trading Platforms
Banxso has two trading platforms – MetaTrader 5 and Mobile platform.
MetaTrader 5 – This is a multi-asset platform, technologically equipped to allow smooth and comprehensive trades. The best feature of MT 5 is the algorithmic trading that performs automated trading using trade robots. These trade robots are known as Expert Advisors or EA. The EA operates automatically on its own, driven by the underlying algorithm. EAs also analyze quotes and perform trading operations. MT 5 trading platform also allows traders to implement trading strategies and automates the trading process of the trades. MT 5 also will enable traders to create customized indicators for trading. MetaTrader 5 can be used by any trader from any region since it has a multilingual interface. It enhances the trading experiences by removing linguistic barriers for thousands of traders across the globe.
Mobile Platform – Banxso mobile trading app supports a full collection of trading features and functions, providing comprehensive analytical tools and resources using graphical objects and technical indicators. A trader using the mobile platform can monitor their account status and view trade history with just a click of a button.
Education
Banxso believes in knowledge being the only driving force behind a trader's development. For this reason, the platform has come forward with exclusive educational resources designed to make better trading experiences for the traders and help them navigate through markets with utmost confidence and ease. Education at Banxso is imparted in the following ways:
Personal Coaching
The essential aspects of the trading business are self-motivation and self-education. However, Banxso also believes in the influence of mentors who have intense power on the learning process and professional growth. The platform has invited the top trading experts to train its traders through face-to-face conversations. One can also talk to trade specialists by using the platform's streaming services, but the user must first sign up for personal coaching. The personal coach answers all customer queries relating to trading and gives practical tips on trading profitably. The coach also discusses the client's reasoning for making a decision, analyses and revises it as a requirement, and helps stay focused on trading goals.
Trading Strategies and Ideas
Banxso makes a deep technical analysis of the tradable assets, predicts their short-run and long-run movements with great precision. The daily market and financial reports focus all attention on the economic, environmental, and political news that may have an impact on the stock exchange.
Webinars
Lastly, Banxso webinars are also quite popular in imparting trading knowledge, covering various topics. These webinars offer informative answers to the questions raised, and they are interactive in the sense that it encourages an exchange of opinions and sharing views with others. Interactions give deeper insights into the functioning of the financial markets and on the literature of trading. To better understand the webinars, the speakers also share their voice notes, presentations, and videos that can be stored on the user's computer for future use.
Banxso Review – Customer Support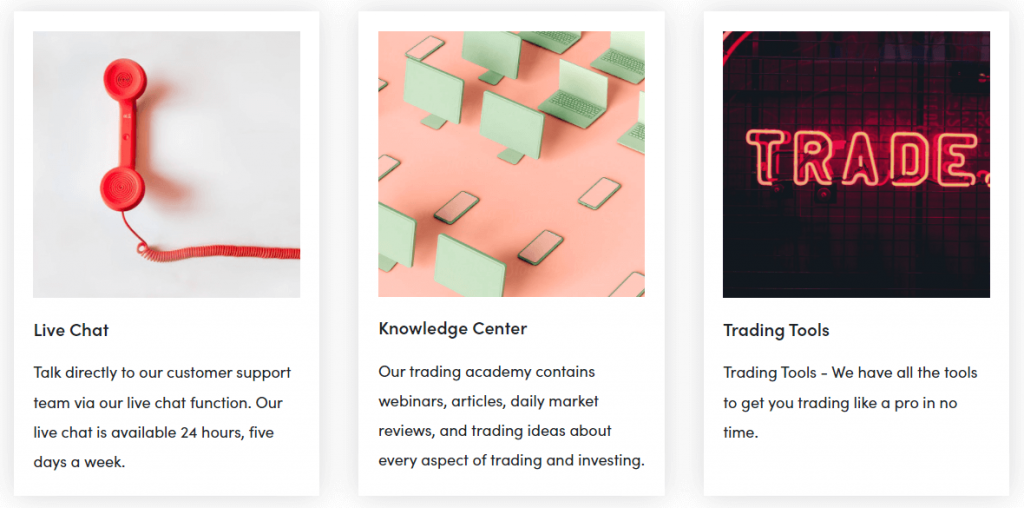 Banxso offers dedicated customer support that functions 24*7, and traders can also use the extensive FAQ section for more information. The platform has the following channel through which the traders who have questions or queries can get in touch –
Live Chat – Contact the customer support team through their live chat option available 24 hours, 5 days a week.
Email Support – Clients can send their request for support at support@banxso.com, mentioning their full name and contact details in the email. Generally, all emails are answered within a day.
Human Support – One-on-one customer support is available if the customer wishes to meet with a representative. Visit the local embassy situated at Byls Bridge Office Park Building 14, Block B Corner Olievenhoutbosch Road and Jean Ave, Centurion, 0157, South Africa.
Telephonic Support – Get in touch with the customer's support team to clear relevant queries and questions available 24*7.
FAQs
Is Banxso a reliable trading platform?
Yes, Banxso is considered safe for trading different assets. It has a low risk and good trust score and is regulated and licensed under the leading FSCA (Financial Sector Conduct Authority) regulatory body; it can be relied upon and trusted without the fear of losing money.
Is there a minimum deposit at Banxso?
Any trader can register at Banxso with any amount of funding they have. There is no minimum deposit as it aims to bring equal opportunities to all traders, and anyone can start trading by depositing as low as $10.
Is there any commission at Banxso?
The commission rates at Banxso are competitive, and traders can enjoy the first 3 months of trading and investment for free. Once the three-month trial period is over, the platform does give a competitive commission rate that starts low and stays low throughout the trader's investment journey.